North Carolina's Leader In Combining Academic Fields Of Study That Align With Your Future Career Or Goals
UNC Charlotte offers more than 40 interdisciplinary programs, majors, and minors where students can combine multiple passions into a single learning experience. This holistic approach to higher education affords versatile masterminds a flexible path to their future outside traditional academic structure. Because these programs cross boundaries of multiple colleges and combine fields of study, students broaden their educational experience and become key assets to today's employers. Interdisciplinary studies lie at the intersection of tradition and the future.
---
Undergraduate Programs
Some undergraduate majors and minors involve topics that expand beyond just one of our defined seven colleges. These interdisciplinary programs offer a way for undergraduate students to pursue a major or minor (or both!) that encompasses multiple interests:
Aerospace Studies
Africana Studies with Concentration in Health Environmental Studies
American Studies
Biotechnology
Business Languages
Capitalism Studies
Cognitive Science
Data Science
Entrepreneurship
Film Studies
Gerontology
Health/Medical Humanities
Leadership Studies
Legal Studies

Linguistics
Military Science
Pre-Dentistry
Pre-Law
Pre-Medicine
Pre-Physical Therapy
Pre-Veterinary Medicine
Security & Intelligence Studies
Southern Studies
Urban Studies
Urban Youth and Communities
Women's and Gender Studies
Writing, Rhetoric and Digital Studies
Certificates
Leadership
Innovation

Technology and Diversity
Leadership Studies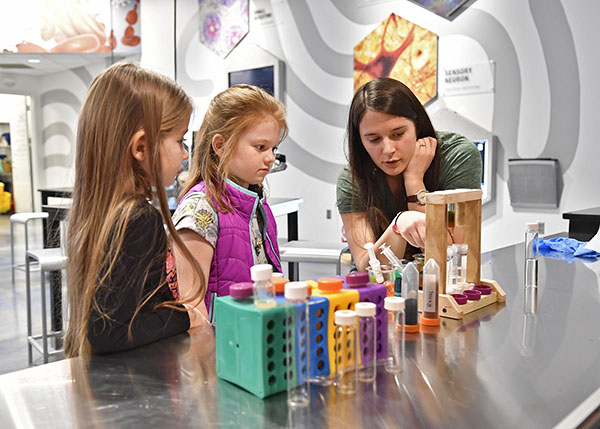 Graduate Programs
Leading the state in multifaceted advanced degrees, UNC Charlotte offers graduate programs with a focus on interdisciplinary education. Nearly all of our Colleges have programs with this mix of academic disciplines:
Applied Mathematics
Bioinformatics
Bioinformatics and Computational Biology
Biological Sciences
Computing and Information Systems
Curriculum and Instruction
Data Science and Business Analytics
Health Informatics and Analytics

Health Psychology
Health Services Research
Infrastructure and Environmental Systems
Liberal Studies
Management
Nanoscale Science
Optical Science and Engineering
Organizational Science
Public Policy
Certificates
Graduate Certificate
Africana Studies
Applied Ethics
Bioinformatics
Cognitive Science

Data Science and Business Analytics
Gerontology
Health Informatics and Analytics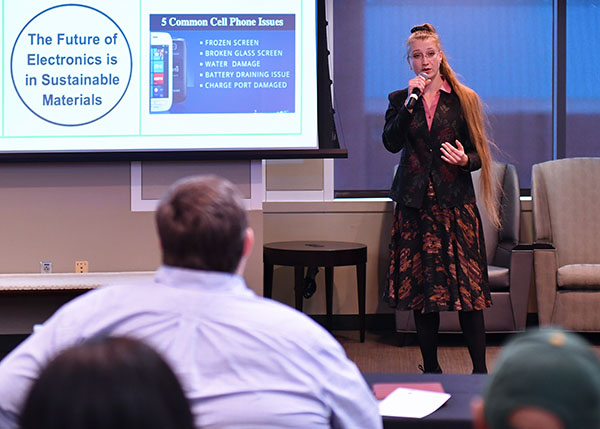 Universities Of The Future Will Be Interdisciplinary
As the world changes, becoming more explorative and diversified, students are interested in embracing interdisciplinary programming and research. UNC Charlotte's offerings of multiple interdisciplinary programs, puts us on the cutting edge of global needs and prospective students' desires.
The School of Data Science
The first of its kind in North Carolina, UNC Charlotte's School of Data Science brings together four colleges (College of Computing and Informatics, Belk College of Business, College of Health and Human Services, and College of Liberal Arts & Sciences) into a knowledge powerhouse and interdisciplinary learning opportunity. Specializing in "what's possible," SDS develops integrative thinkers by combining disciplines like computer science, biology, engineering and public health into a single learning track. Graduates find careers with average incomes of $90,000 or more and get to wear the crown of Data Scientist. Take a tour of our School and find the future.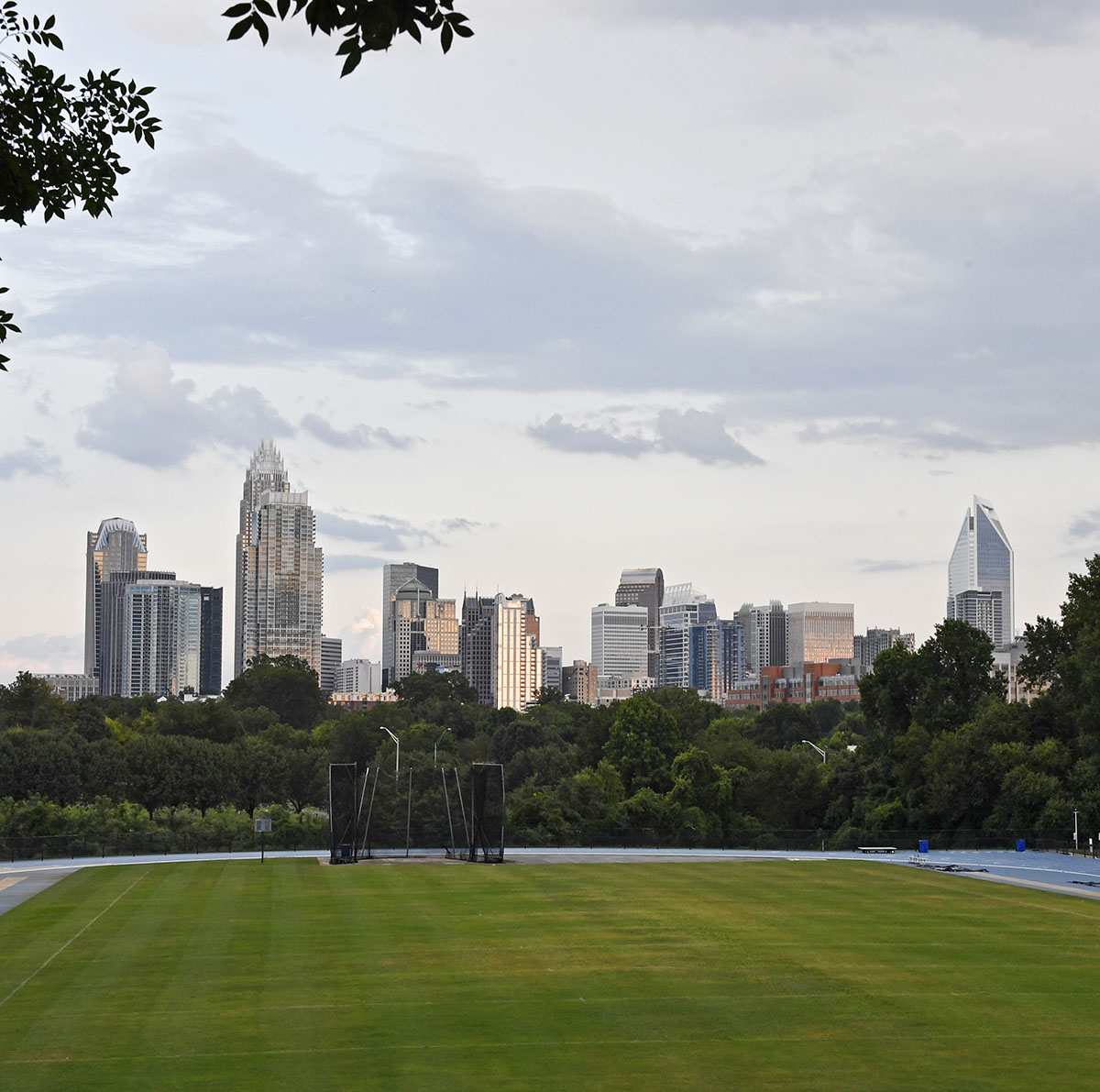 Faculty
Many of UNC Charlotte's faculty research and teach across multiple disciplines. Dr. Cynthia Gibas leads an interdisciplinary research team from Bioinformatics, Civil and Environmental Engineering, Biology, Geography and Earth Sciences, Computer Science and Public Health. Collaboratively, they are studying campus wastewater and using it as an early-warning system to locate the presence of COVID-19 at UNC Charlotte. This multidisciplinary approach to solve a single problem allows our faculty to work together across academic fields of study and set the tone of aspirational education.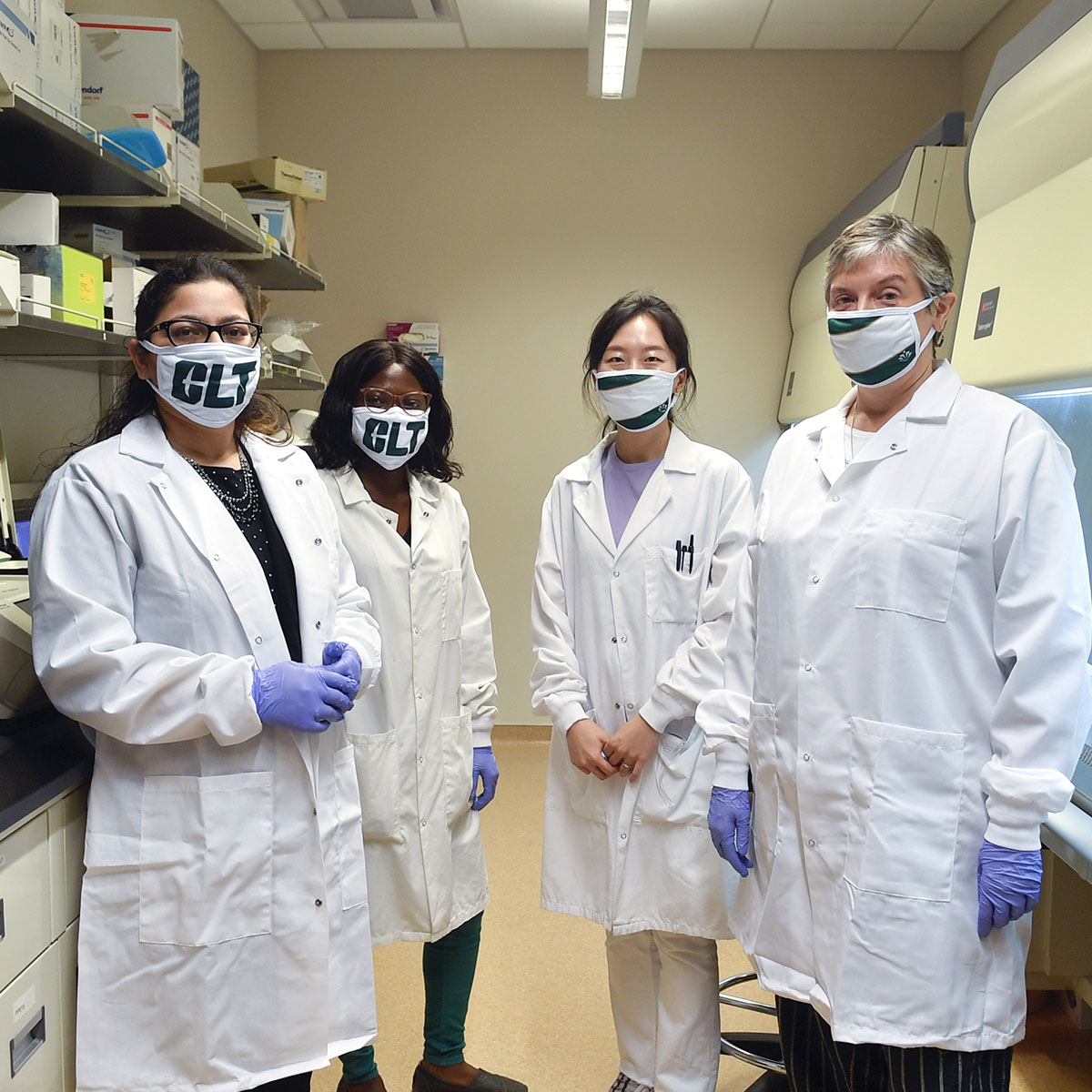 Hands On Experience
Interdisciplinary programs offer our students hands-on training and experience in state-of-the-art labs and innovation centers, projects and collaborative academics. Some examples include Carolinas United to End HIV, a new collaborative between health officials and leading researchers in North Carolina and South Carolina in their fight to end the HIV epidemic in our states; The U.S. Intelligence Community has designated the University among eight of the latest national Intelligence Community Centers for Academic Excellence; and students tackle real-world industrial and often interdisciplinary projects including bomb-detecting robots and high-pressure piping systems for nuclear plants in UNC Charlotte's Industrial Solutions Lab.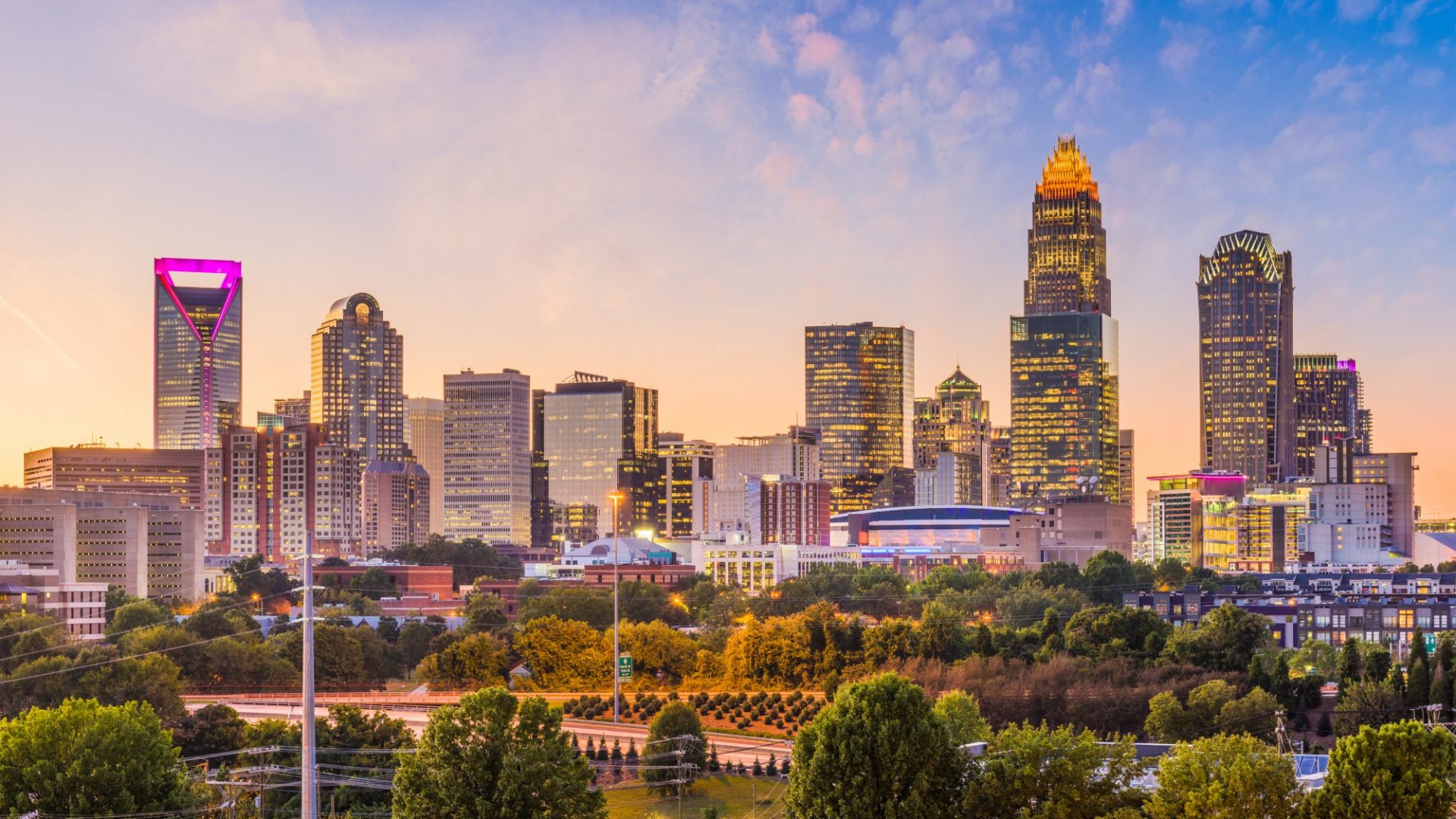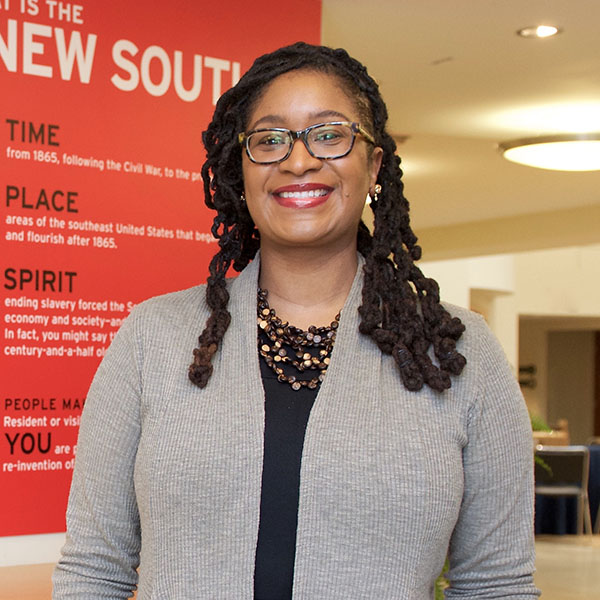 Brenda Tindal, History and Africana Studies, Double Major
Unsure of a major, this student's Eureka moment came through
her passions
. Brenda is currently the
Director of Education
and Engagement at the new International African American Museum opening in 2022 in Charleston, South Carolina.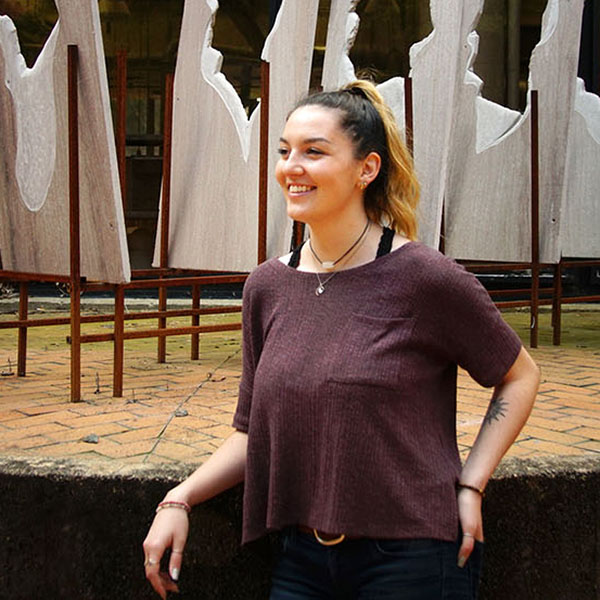 Hannah Milillo, MS Management
Combining a sense of adventure and fine art passion, with the business
acumen to succeed
.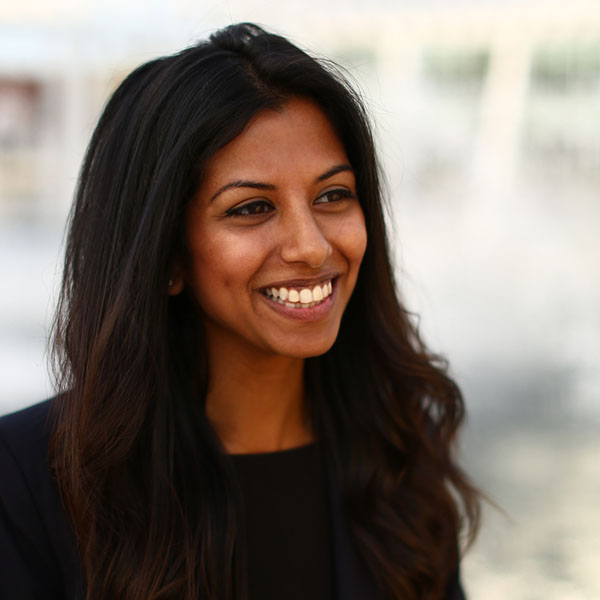 Cynthia Rubin, MS Health Informatics and Analytics
Alumni Across the Carolinas
UNC Charlotte alumni live, work, teach and support communities throughout the state.

Asheville, NC
Charlotte, NC
Concord, NC
Durham, NC
Fayetteville, NC
Greensboro, NC
Greenville, NC
Jacksonville, NC
Raleigh, NC
Rocky Mount, NC
Wilmington, NC
Winston-Salem, NC
Ready To Make Clt Your Education Destination?
If you're ready to combine your passion with your education, come visit UNC Charlotte.