A Center Of Creative, Performing And Fine Arts In North Carolina
The College of Arts + Architecture attracts a diverse community of artists, designers, actors, dancers and musicians. The arts and architecture disciplines spur vital research, provide cultural leadership and sustain our quality of life. In this stimulating interdisciplinary environment, students routinely cross boundaries, collaborate and engage communities. Experiential learning is at the center of an arts and architecture education, where creative research marries thought with action.
---
Art & Art History
Architecture
Dance
Music
Theatre
Shaping North Carolina's Future
The College of Arts + Architecture includes nearly 1,000 students, thousands of alumni and more than 100 full-time faculty members. We originate from places near and far and bring diverse creative influences, practices and cultures to the table. As artists and architects, we imagine possibilities and solve problems to improve quality of life and enliven civic space. We innovate, mentor and craft, and in the process, shape North Carolina's arts and design communities.
Alumni
Imagine the possibilities of networking and co-creating with classmates and peers who arrive from cities and small North Carolina towns and have taken their voices to global arts hubs like New York City, Chicago, Los Angeles and hundreds of places in between. The alum writing in a national academic journal on how to simultaneously deepen awareness and set students free at the convergence of contemporary dance and mindfulness/meditation. The ceramic artist and Temple University professor who designed a 3D clay printer to create metaphorical landscapes. The classmates chosen to exhibit Ebb and Flow of Rural Black Spaces which explores "the evolution and deterioration" of rural Union County.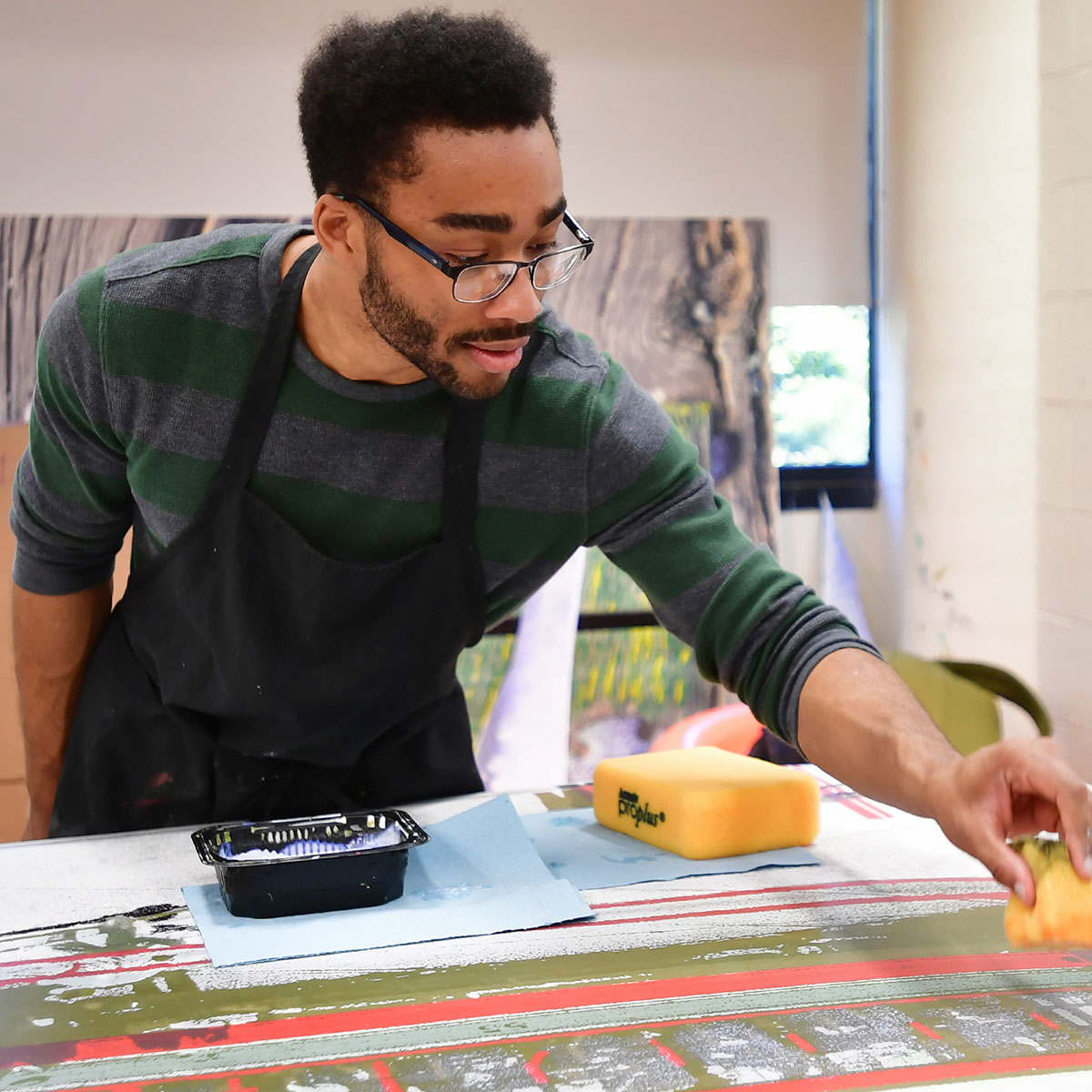 Faculty
Imagine the benefits of learning and creating alongside world-class mentors and teachers. An art professor supported by the National Science Foundation who joined with engineers and geologists to compare the impact of climate change on rock formations in California and Israel. Two architectural research teams considering whether passive solar systems can both power buildings and filter interior air. A theater teacher named as a 2020 National Theater Project finalist for his company's contemporary circus work La Bestia, which addresses immigration and migration through acrobatics, music, and spoken word.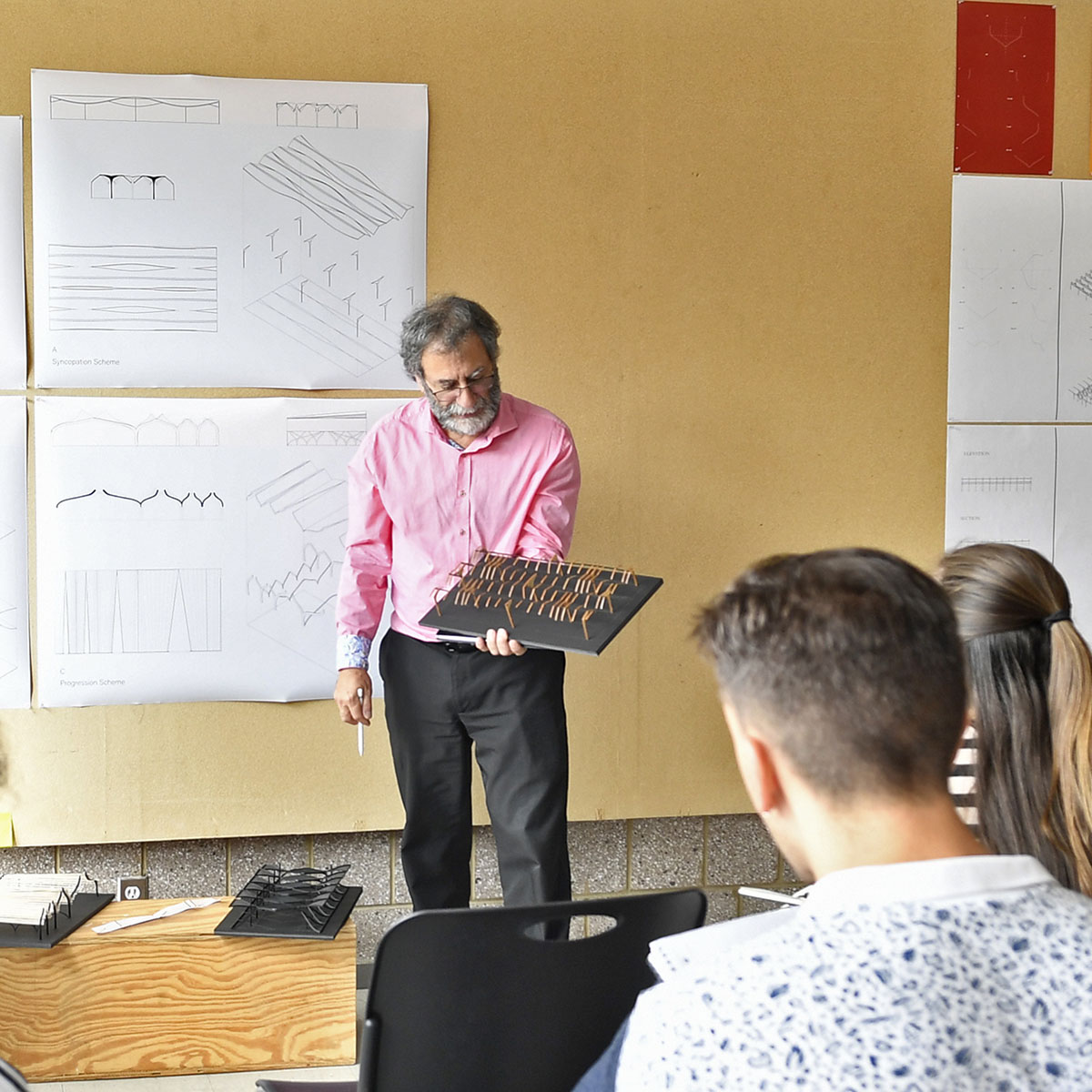 North Carolina Culture and Voices
North Carolina embraces countless artistic and architectural perspectives and heritages — classical and contemporary; rural and urban; traditional and avant-garde. We are proud to celebrate the many voices of artists and design professionals who strengthen and bring life to the Charlotte community and beyond.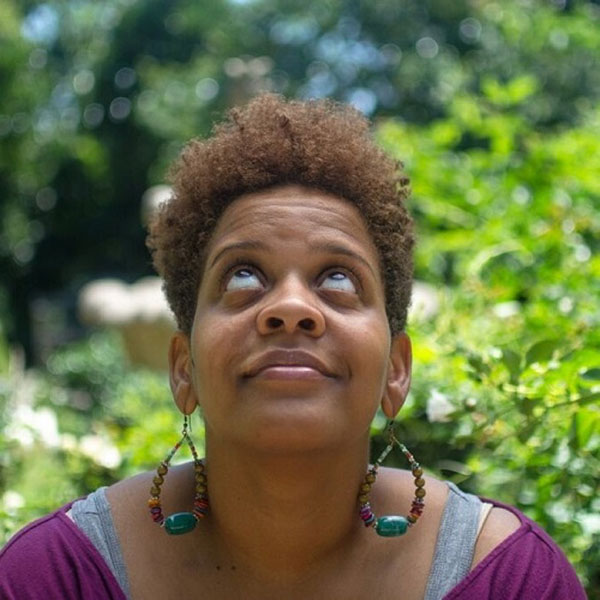 "Look at the people around you for drive and inspiration. They are your resource… your partners in exploration."
Stacey Rose, Playwright
Honored by fellowships from the Dramatists Guild, Goodman Theater, and Alfred P. Sloan Foundation, Stacey returned to Charlotte to establish the Queen City New Play Initiative.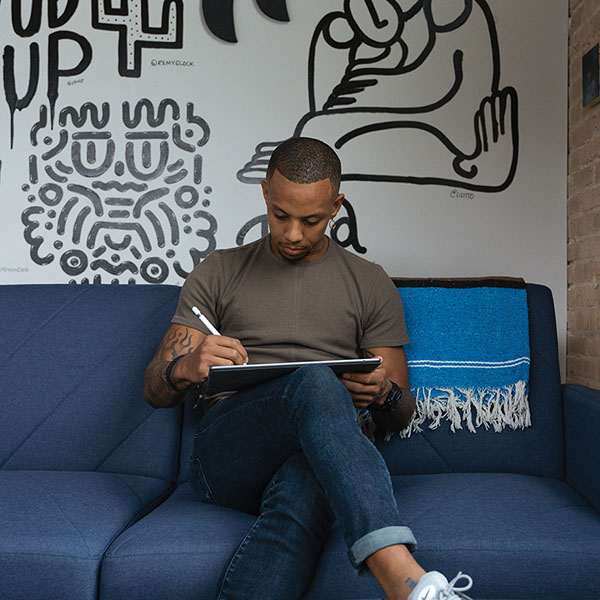 "I had never taken an art class in high school or college...the accomplishment of getting into the BFA program meant that maybe I had finally found what it was I should be doing in life. I'll never forget that feeling."
Adé Hogue, Artist/Designer
An experienced designer and specialist in hand-created type and lettering, Adé has works with brands such as PayPal, Nike, ALDI, ESPN, Teavana, and more. Recently, he was selected by Print magazine, as one of "15 creatives under 30 who are shaping tomorrow's design landscape."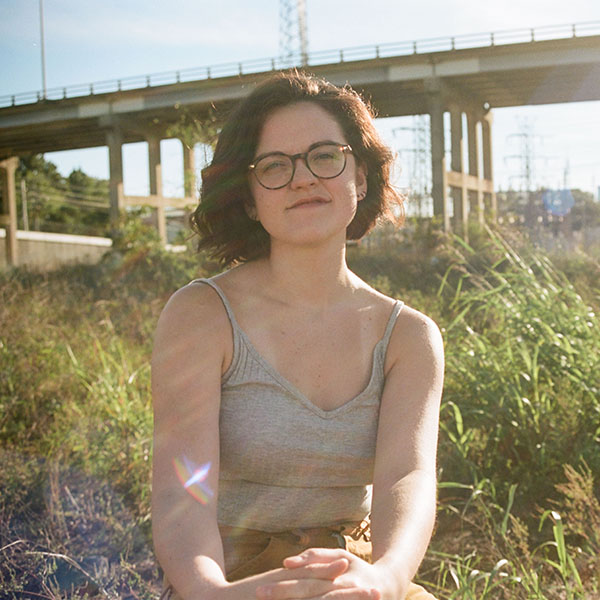 "I began to feel that grad school could be a realistic part of my future. I was able to have meetings with faculty members to learn more, and to begin to think through what graduate experiences I might be interested in. As a student, I felt very supported, and continue to, now."
Lilly Willis, Dancer
Lillian Willis is a member of Transitions Dance Company and a graduate student at Trinity Laban Conservatoire of Music and Dance in London, pursuing an MA/MFA in Dance Performance.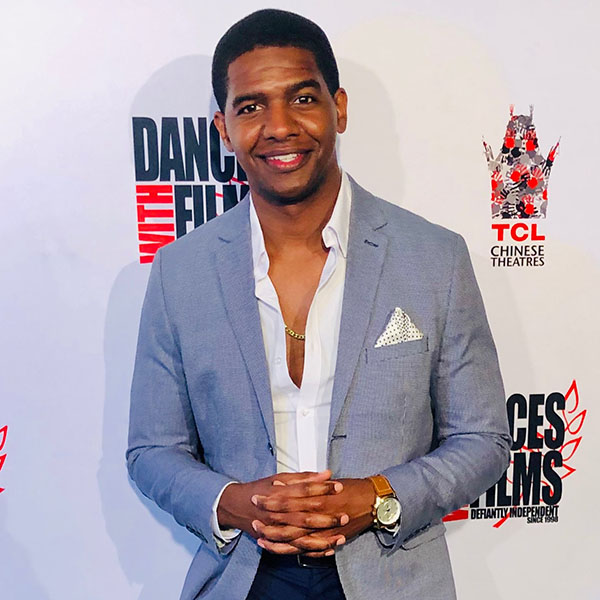 "My education at UNC Charlotte prepared me for where I am today because both the craft and business of acting require a lot of discipline. I knew I had to put in the work to accomplish the goals I set. I realized I had to separate myself to stand out."
Daniel Tolbert, Actor
A working actor in Los Angeles, where he has recently worked on three films: Chameleon (released in 2020), Neurotic Beauty and The Good Teacher (both in post-production).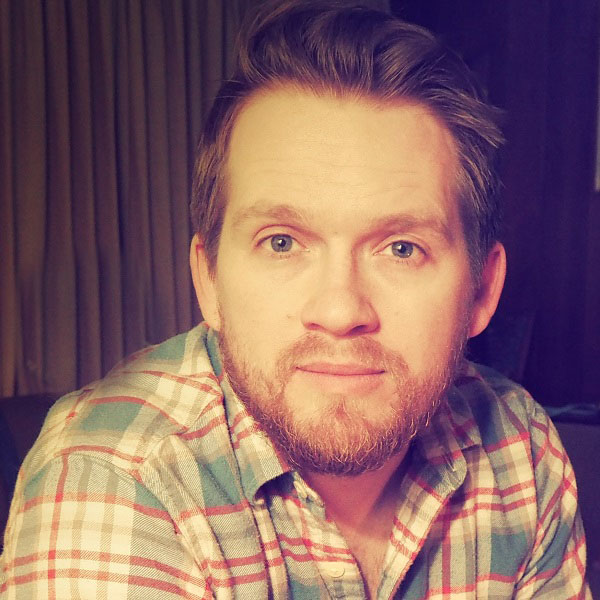 "I am so proud of my UNC Charlotte peers – they have infiltrated every aspect of architecture globally, working at top firms and doing really great work, improving the world."
Joshua Morris, Architect
As Chief Operating Officer at Walters-Storyk Design Group (WSDG), a leading international architectural acoustic and media engineering consulting firm, Josh builds studios for musicians like Bruce Springsteen, David Crosby, Alicia Keys, Jay-Z, and Trombone Shorty.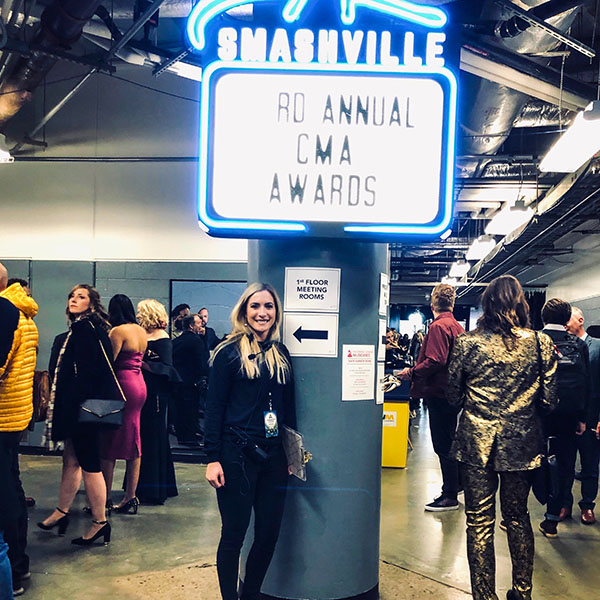 "Every single professor cares about your personal success and will help you in any way that they can."
Larsen Sigmon, Singer
With her vocal performance degree, Larsen moved to Nashville, Tennessee, right after graduation to pursue her career in music. There, she worked at ASCAP as a licensing associate, where she sold music licenses on behalf of recording artists, songwriters, composers, authors, and publishers so they could get paid in royalties. It was through connections at this position that she received her job working at the Country Music Awards.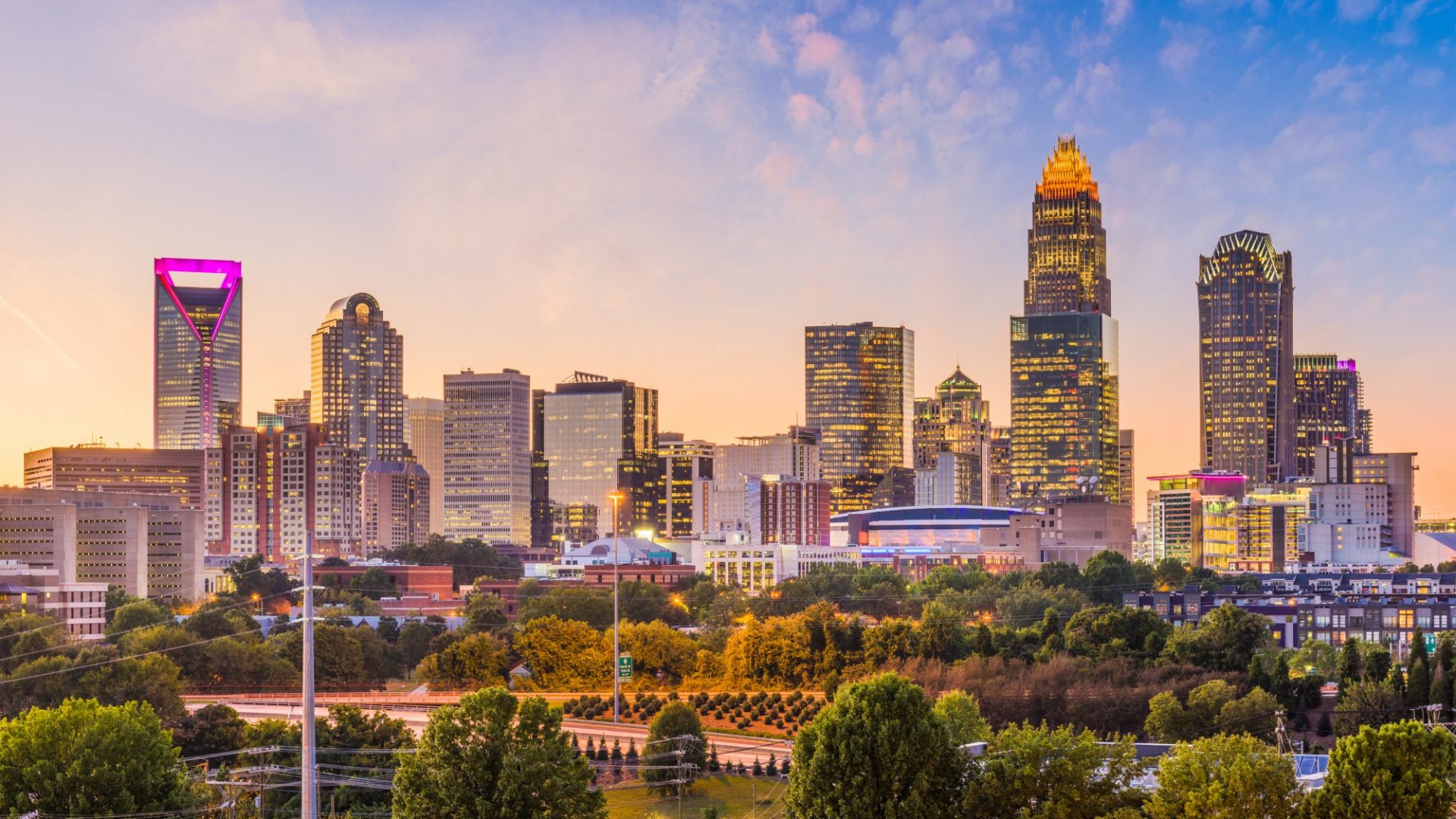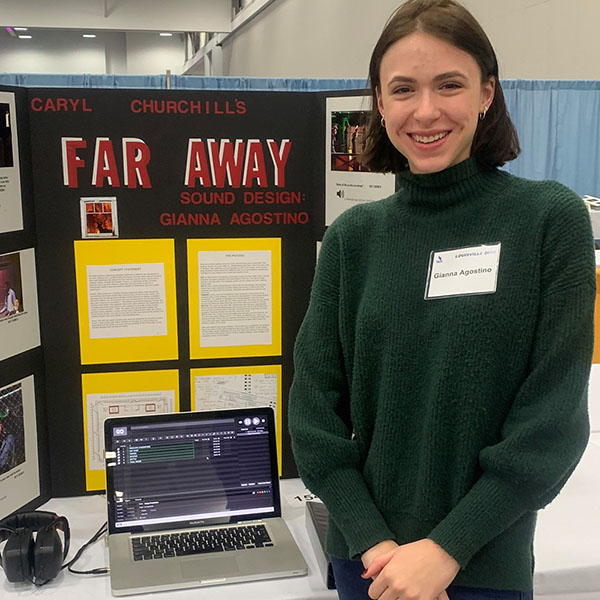 1st Place In Sound Design
1st place in the Sound Design competition at the 71st Annual Southeastern Theater Conference (SETC) convention awarded to UNC Charlotte music student Gianna Agostino.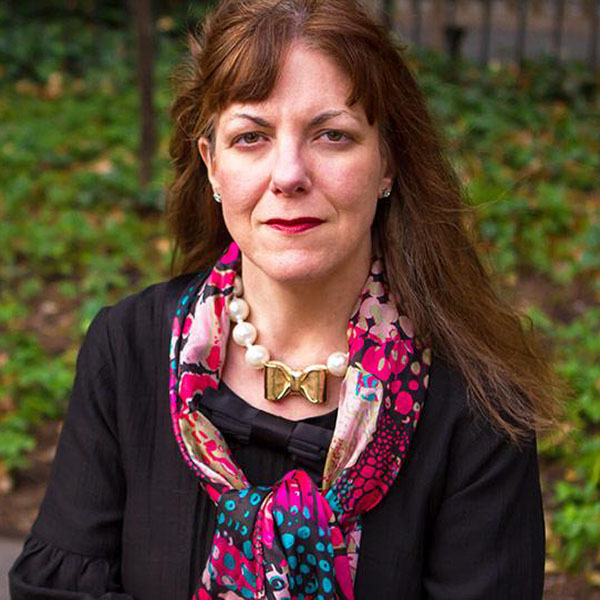 Obie-Award winning playwright
Caridad Svich—winner of the 2018 Ellen Steward Award for Career Achievement in Professional Theatre by the Association for Theatre in Higher Education.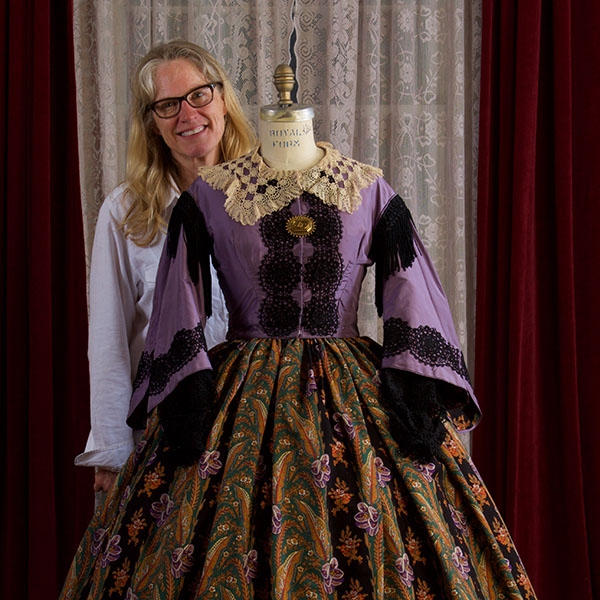 Emmy-award winning costume designer
Amy Andrews Harrell—Emmy-award winning costume designer and Hollywood costume supervisor.
Alumni Across the Carolinas
UNC Charlotte alumni live, work, teach and support communities throughout the state.

Asheville, NC
Charlotte, NC
Concord, NC
Durham, NC
Fayetteville, NC
Greensboro, NC
Greenville, NC
Jacksonville, NC
Raleigh, NC
Rocky Mount, NC
Wilmington, NC
Winston-Salem, NC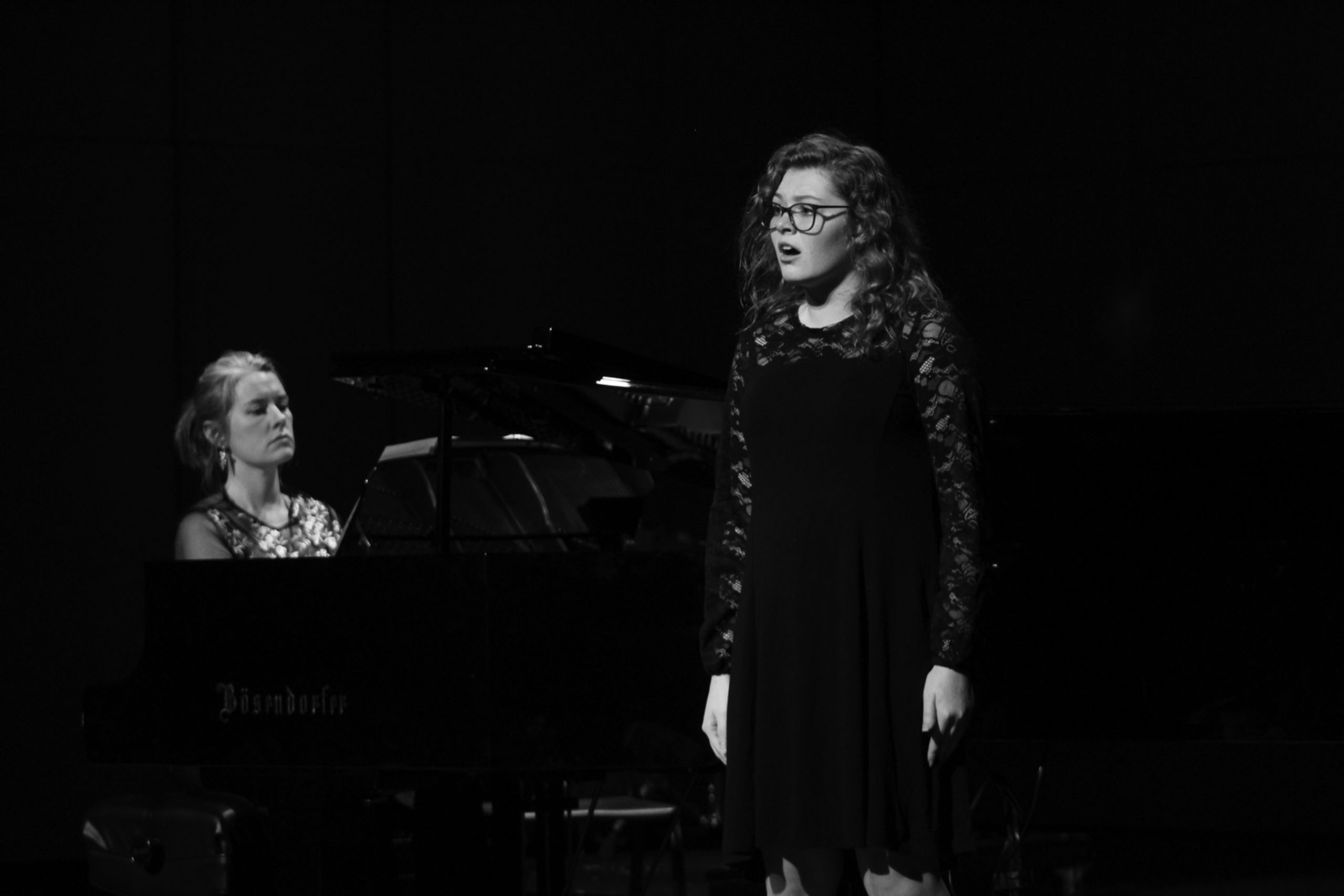 Ready To Claim Your Voice?
Take the first important step and contact the College of Arts + Architecture, one of North Carolina's top arts and architecture programs.