National Center Of Computing Innovation
Government and the private sector funding delivers more than $12 billion a year to support science and technology development in North Carolina—making our state one of the nation's centers for research, technology start-ups and STEM careers. UNC Charlotte's College of Computing and Informatics provides critical knowledge and talent in Computer Science, Software and Information Systems, Bioinformatics and Genomics, Health Informatics, and Data Science and Business Analytics. Those degrees can lead to careers in top computer science concentrations: Artificial Intelligence and Robotics, Big Data Analysis, Computer-Aided Education, Bioinformatics and Cybersecurity. Interdisciplinary degrees in Architecture/Computer Science and Architecture/Information Technology prepare students for careers in emergent fields such as smart-building technologies.
---
Undergraduate Studies
Begin by mastering the broad computational thinking, programming, and problem-solving skills you'll need to succeed as a computing professional in a range of emerging careers and industries. Then choose any one of seven computing concentrations: Bioinformatics (B.A. or B.S.); AI, Robotics, and Gaming (B.S.); Data Science, (B.S.); Software, Systems, and Networks, (B.S.); Cybersecurity, (B.S.); Human-Computer Interaction, (B.A.); Information Technology, (B.A.); Software Engineering, (B.S.); and Web and Mobile Applications, (B.S.).
Career Fields:
Game Designer
Level Designer
Lead Animator
User Interface Artist
Environment Artist
Game Programmer
Game Engineer
Audio Engineer
Graphics Programmer
Computer Game Producer
Software Design Engineer

Systems Designer
Simulation Tester
Project Manager
Game Programmer/Physics
Game Programmer/AI
Game Programmer/Graphics
Game Programmer/Sound
Security Software Developer
Security Analyst
Intrusion Detection Analyst
Graduate Studies
Choose from four core graduate programs: (M.S.) in Computer Science, Cybersecurity, Information Technology, or Bioinformatics. In addition, two Dual Master's Degrees are offered: Architecture, (M.Arch.), and Information Technology, (M.S.), or Architecture, M.S., and Information Technology, (M.S.). We also offer a Professional Science Master's Degree in Data Science and Business Analytics (M.S.). Graduate certificates allow you to explore a variety of career paths without committing to a masters.
Career Fields:
Artificial Intelligence Security Specialist
Blockchain Engineer
Chief Information Security Officer (CISO)
Cryptographer
Cyber Intelligence Specialist
Cyber Operations Specialist
Digital Forensics Analyst
Security Engineer/Architect
Intrusion Detection Analyst
Cloud Security Architect

Software Engineer
Software Developer
Front End Developer
Data Engineer
Machine Learning Engineer
QA Engineer
Robotics Engineer
Embedded Software Engineer
Programmer Analyst
Application Security Engineer
Doctoral Programs
Choose from two Ph.D. programs. Bioinformatics and Computational Biology sits at the intersection of biology, chemistry, mathematics, and engineering. It prepares knowledgeable life scientists with quantitative and computational skills for academic and biotechnology sector careers. Computing and Information Systems trains Ph.D. students to carry out interdisciplinary research of societal relevance, centered on computing and informatics.
Career Fields:
Bioinformatics Analyst/Computational Genomic Scientists
Bioinformatics Data Architect
Bioinformatics Scientist
Bioinformatics Analyst

Research Associate
Principal Research Scientist
Data Scientist/Bioinformatician
Senior Director, Data Integration
Career Paths
Computing exists within nearly every aspect of life, commerce, transportation and living. Career paths in computer science reflect the growing role that networked computers and sensors—intelligent computing—plays at the site, system and societal level.
Game Development And Simulation
Many young people seek out jobs in a growing Game Development and Simulation industry in North Carolina. Companies such as Epic Games, Insomniac Games and Red Storm on the gaming side, and Lucid Dream and Crosscom in simulation, continue to grow North Carolina's game and software development industry. More than 1,100 people in North Carolina are involved in creating video games, simulations and video game technology. The region hosts the annual East Coast Gaming Conference (ECGC), one of the largest gatherings of video game professionals.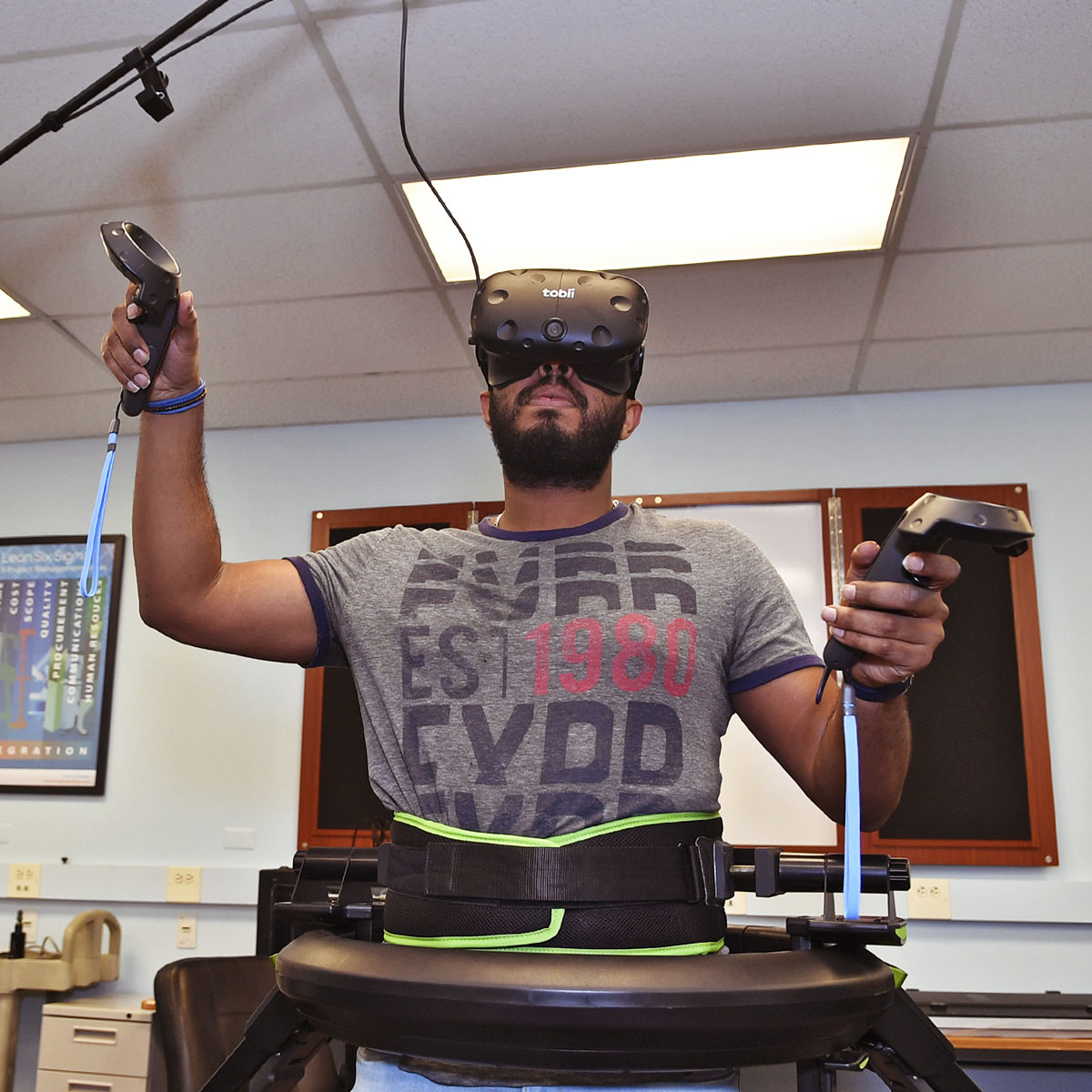 Cybersecurity
Information technology (IT)—including cybersecurity—employment in North Carolina expanded by 105,000 workers between 2010 and 2019 according to Cyberstates 2020 report. With the increasing footprint of networked businesses, embedded computers, and global conflict, the demand is increasing for individuals to help protect and monitor security measures against hackers and breaches. The website CIO Dive listed Charlotte, North Carolina as the best place for cybersecurity professionals to earn, with a cost of living adjusted income of $125,173.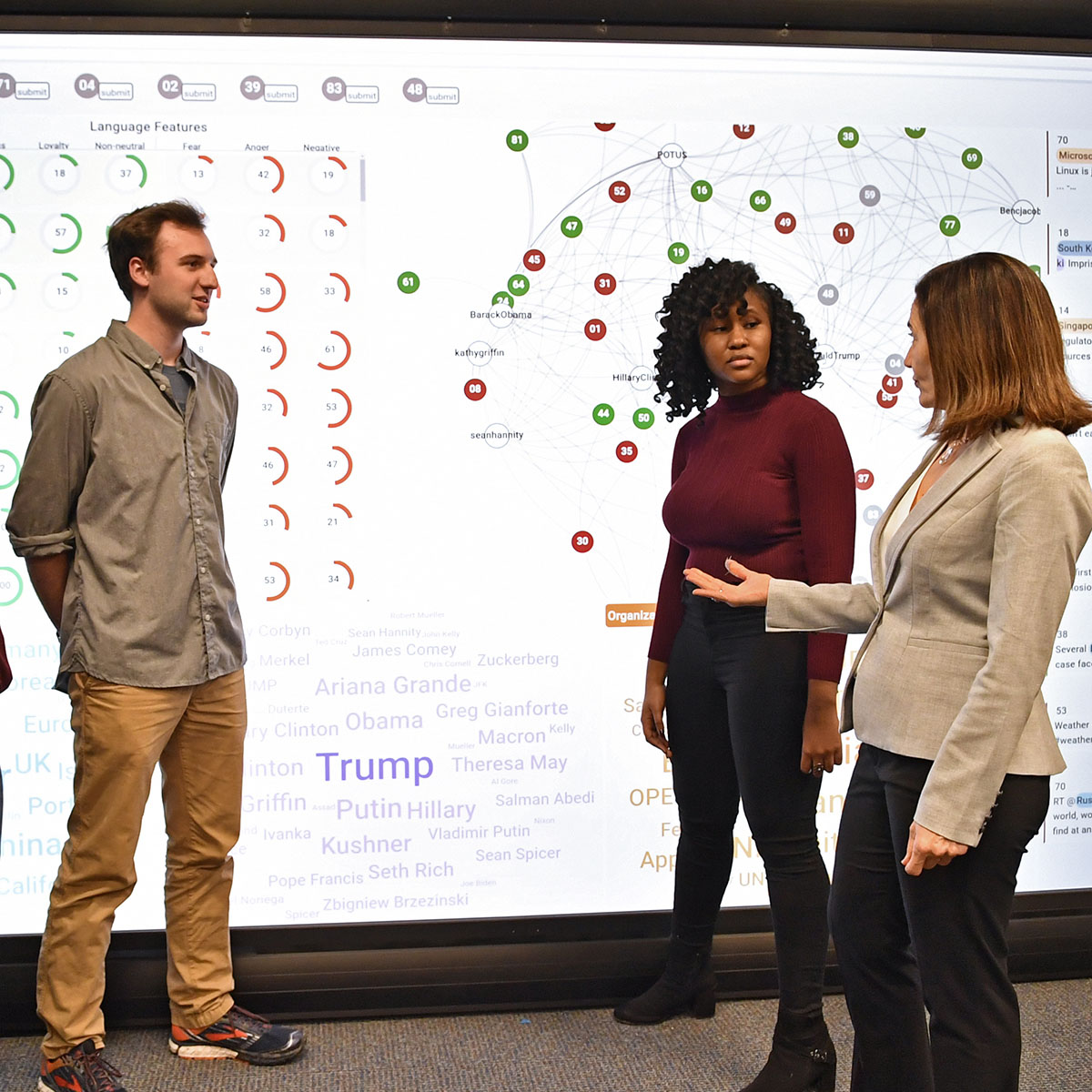 Software Engineering
Software engineers apply the principles of effective management of software teams. North Carolina continues to attract and launch software development companies such as Praxent, Digital Mettle, RoleModel Software, Skookum, Lithios and Castle Digital Partners. Because nearly all employment sectors rely on complex software solutions, software engineering is one of the fastest-growing occupations in the world.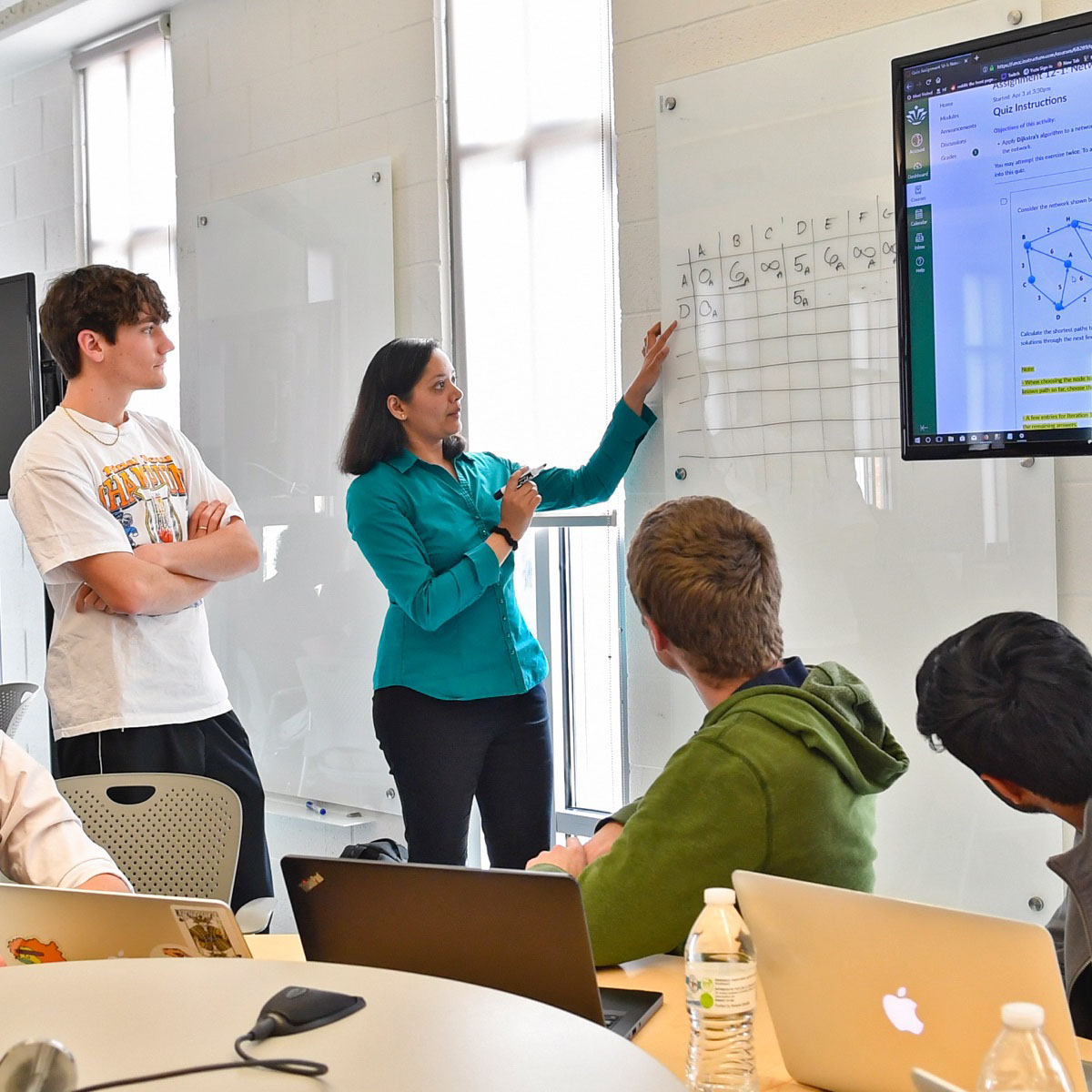 Research Centers & Institutes
UNC Charlotte's College of Computing & Informatics supports a wide range of research centers and institutes that form the bedrock of North Carolina's innovation economy.
Center for Configuration Analytics and Automation
UNCC and George Mason University operate the Center for Configuration Analytics and Automation (CCAA) with a focus on configuration analytics and automation capabilities applied to complex networked information technology systems and environments.
Complex Systems Institute (CSI)
The Complex Systems Institute (CSI) advances computing simulation, analysis, and modeling. The Complexity Laboratory focuses on dynamic nonlinear systems. The Defense Computing Center carries out defense-and intelligence-related research.
Robots and Sensors for Human Well-Being
A multi-university study supported by the National Science Foundation, the focus is on applied robotics and sensing research across healthcare, energy, transportation manufacturing, material handling, homeland security, and emergency preparedness and response.
The Bioinformatics Research Center (BRC)
UNC Charlotte Bioinformatics and Genomics Department faculty research metabolomics, data science, plant genomics, application development, metagenomics, and biostatistics at various labs (wet and dry) at the North Carolina Research Campus (NCRC).
Cyber Defense and Network Assurability Center
Offers research and education in network security, defense, assurability, and privacy.
The Defense Computing Center
Conducts basic and applied research in computing related disciplines to address society's defense, intelligence and security challenges.
---
Powering North Carolina's Innovation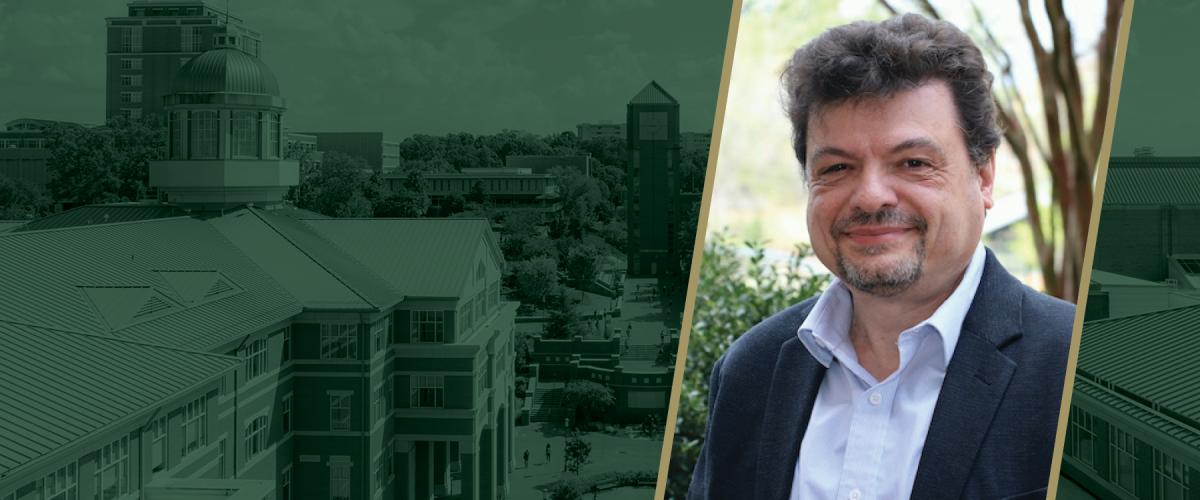 #1

Producer of CS Grads in North Carolina

#1

Producer of Female CS Grads in North Carolina

#1

Producer of Hispanic CS Grads in North Carolina

#2

Game Development in North Carolina

>$10M

Computer science research funding

20

Years of Graduating Cybersecurity Talent
---
Career Outlook
According to the Bureau of Labor Statistics, the demand for computer and technology jobs is expected to increase by 12 percent from 2018-2028, which is faster than the average for all occupations. In May 2018, the median annual wage of computer and technology careers was $86,320, which is 123 percent higher than the median annual wage for all occupations. The average salary of a software developer in 2020 is $71,034, with the highest making $104K (PayScale).
---
Alumni Across the Carolinas
UNC Charlotte alumni live, work, teach and support communities throughout the state.

Asheville, NC
Charlotte, NC
Concord, NC
Durham, NC
Fayetteville, NC
Greensboro, NC
Greenville, NC
Jacksonville, NC
Raleigh, NC
Rocky Mount, NC
Wilmington, NC
Winston-Salem, NC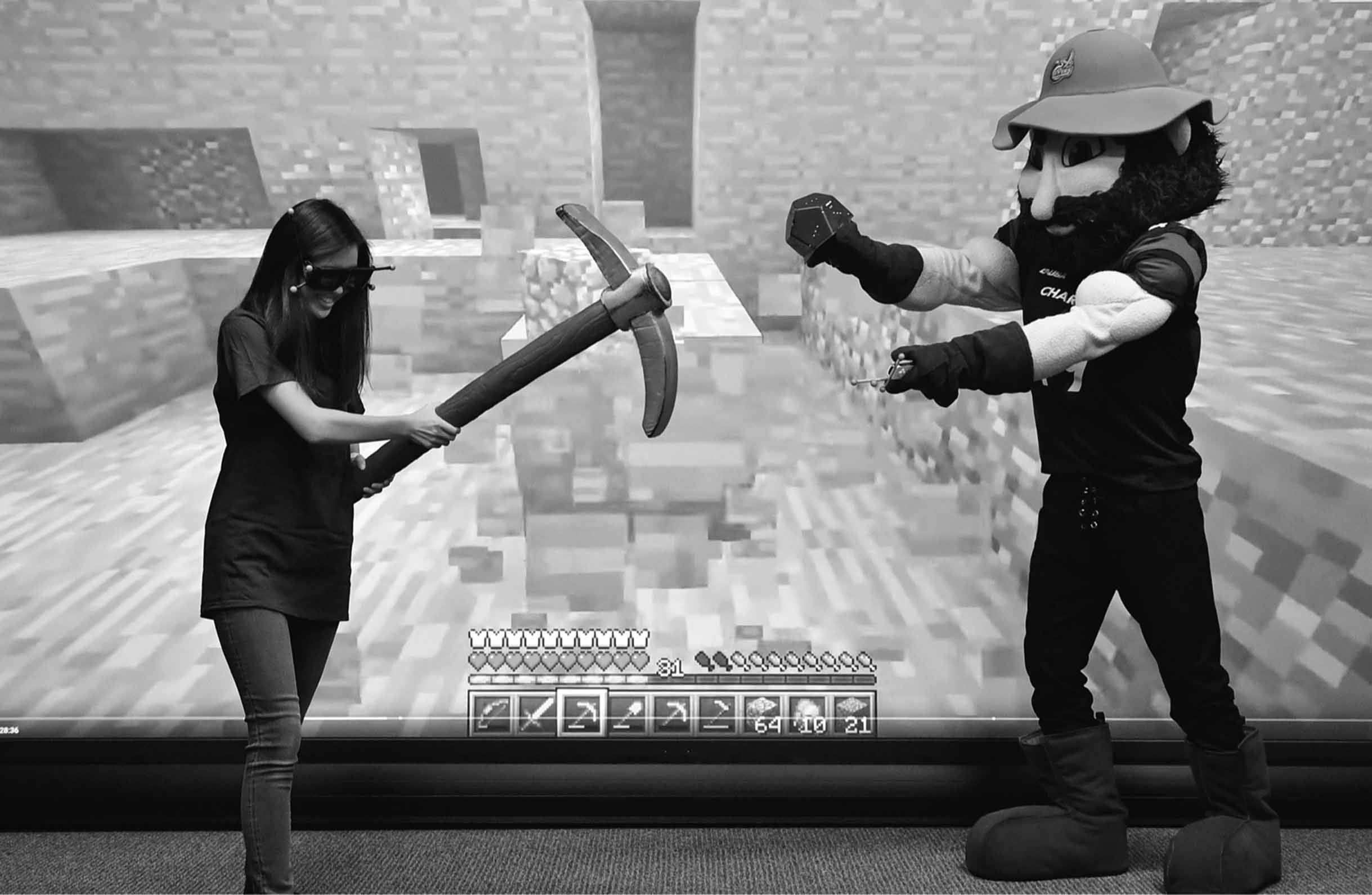 Ready To Create Change?
We're looking for people who understand that the future of STEM is boundless at one of North Carolina's top computer science and informatics colleges.